Glimpses of Tehran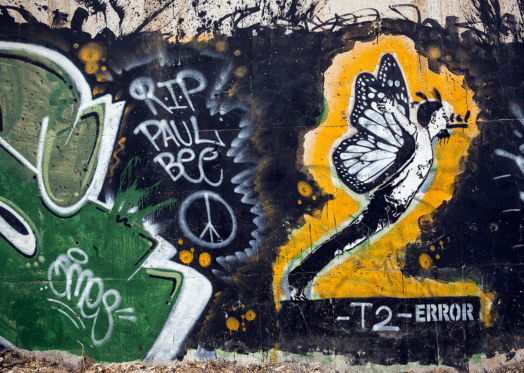 It's hard to hit the streets of Tehran. You must endure traffic jams and big crowds, survive pollution, crazy drivers; but sailing through its bowels, alleys and highways makes for an eye-opening journey into the heart of Iranian society.
Start at night in Baam e-Tehran, the roof of the city. Here you have the whole town at your feet: an endless, glittering ocean of lights where twelve millions are living. Four more millions commute each day from the suburbs in the chaotic rush hours, looking for a job.
Not everyone, though, is in hurry. Life can be easy for the rich and the beautiful in the upper districts: the air is nice, the Suv is in the garage, the walled gardens are well tended by the afghan servants who will bring you freshly baked croissants for breakfast. You'll have plenty of time to get ready for the fashion show, the polo game and the next evening party.
As you go downhill, past the luxury malls, the Versace boutiques and the five stars hotels, you are suddenly struck by a smell of roasting kebabs and exhaust fumes. In mid-town buildings are different: a tangled mix of flats, offices, mosques, coffee shops, department stores, university campounds, police stations, large squares, huge intersections, narrow lanes, construction sites. And people are different: students, workers, mullahs, soldiers, shop keepers, state employees. The middle class. Walls are painted with anti-Usa slogans and portraits of the martyrs. Most girls dress casual and flaunt colorful make ups, but as you approach the bazaar more women are black-clad in the chador. Here is where you find the street sellers, the money changers, the petty smugglers. Not the big traffickers: the real money makers are elsewhere, in the banks, in the army, in the government.
Walking further down south you finally reach the bottom line: new towns of ugly concrete condos and impoverished quarters with ubiquitous Khomeinis and Khameneis hanging from the minarets. Unemployment is skyrocketting, inflation is high. Heroin is cheap. And addiction is on the rise.
But Iranians are a resilient folk. I spent many days walking, talking and driving around with a persian friend. He escaped his oppressive traditional family, avoided military service, studied painting, read Borges, Ginsberg, Bukowski. And he's now writing a novel. He's fed up with all the stupid people around. But he's not givin' up, he doesn't want to leave the country he loves. "It will change" he says. "We will change it".