Fighting for the land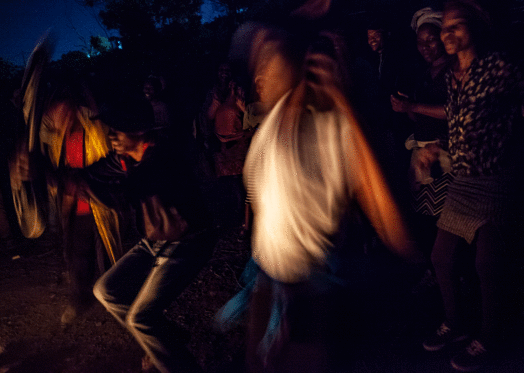 I walk past the burned shacks, stepping on shattered glass, metel scraps, charred bed nets, smoking ashes. This informal settlement close to the Cato Crest township in Durban, South Africa, has been raided severeal times by policemen. "Yesterday they came with 9 mm guns and petrol jerrycans" says Sbongile, 34, Hiv positive, who lives alone here in Khenana. "The police razed all our houses. Set fire to our mattresses, clothes, food, ID cards…"
Millions shack dwellers share the same fate in SA. They come to towns from the impoverished countryside looking for jobs and end up stranded as illegal migrants on occupied lands. A resistance movement, Abahlali baseMjondolo, is fighting the evictions. Its leader, Sb'u Zikode, went underground after receiving death threats.
In Khenana the people won't surrender. They are rebuiding their shacks with wood sticks and rusted tin plates, hammering thorn nails into bamboo poles. They have no money and no place to go. But they have dreams. Sizwe, 19, wants to be a music producer. He sleeps on the ground. Philisiwe, 38, is planning to set up a construction company.
At sunset they light a fire that burns through the starry night. They dance their zulu dances and sing their battle songs. To feel together. To feel alive.