A syrian truce. Sort off…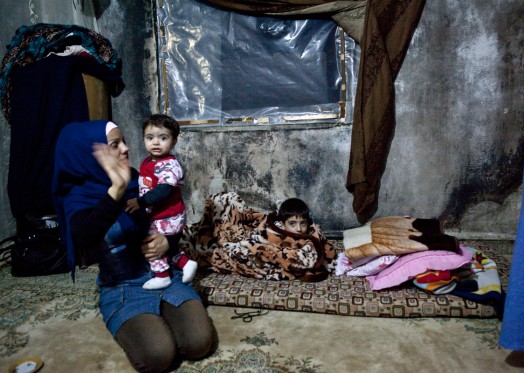 Second day of "temporary ceasefire" here in Damascus. Most front lines appear to be silent, although the truce has been already breached both by pro-Assad forces and rebel groups. Some scattered shelling was heard in the past 24 hours south of the capital and a number of "incidents" are reported in several places all over the country, mainly around Alep. Welcomed as a turning point in the five-year civil war, the US-Russia brokered ceasefire may well play into the hands of Bashar al-Assad, whose chances to remain in power were boosted by the Russian military intervention last September.
The regime is now holding most major towns and highways and has gained territories both in the North, around Alep and Idlib, and in the South where it has recently recaptured the strategic town of Sheikh Maskin, on the main roads leading to Daraa, near the Jordanian border, and west to the rebel held Al-Quneitra at the feet of the Golan Heights.
The fragile truce doesn't mean the fight will stop. UN-designated terror groups such as Daesh and Jabat al-Nusra, and an array of affiliated factions, are not included in the ceasefire agreement. And no doubt Syrian and Russian planes will continue to target them. A lasting peace is still out of sight. And a comprehensive political solution to the conflict is even more unpredictable. A tangible result is however perceived on the ground: UN agencies and humanitarian organizations are now confident they can expand the relief efforts and reach previously inaccessible destinations. Hundreds of thousands of civilians are encircled by the Syrian army (200,000 in Deir ez-Zour, where the WFP is launching a last-resort air drop relief operation) or held hostage by the armed militias.
The human cost of the war is appalling. Late this evening I met a displaced family in Yarmouk, the disputed and shattered palestinian camp which lies only six miles from downtown Damascus. Rimal, a pretty young mother of a 14 month-old girl, has fled the section of the camp under the control of Daesh and the al-Nusra Front, roughly 70 per cent of the whole district. She now lives with her family in a crowded two-rooms flat on the third floor of a decaying building guarded by palestinian militiamen, some 600 yards from the frontline. Outside the streets are dark and deserted, except for the fighters patrolling the alleys. The house was recently hit by a mortar shell: the internal walls are blackened and plastic sheets cover the windows. There is no running water and the roof is peeling. Rimal's husband, Mustafa, lies in pain on a mattress, his legs blown up by a booby trap. Rimal is pregnant. She doesn't deserve to raise her children in a shitty place like this.